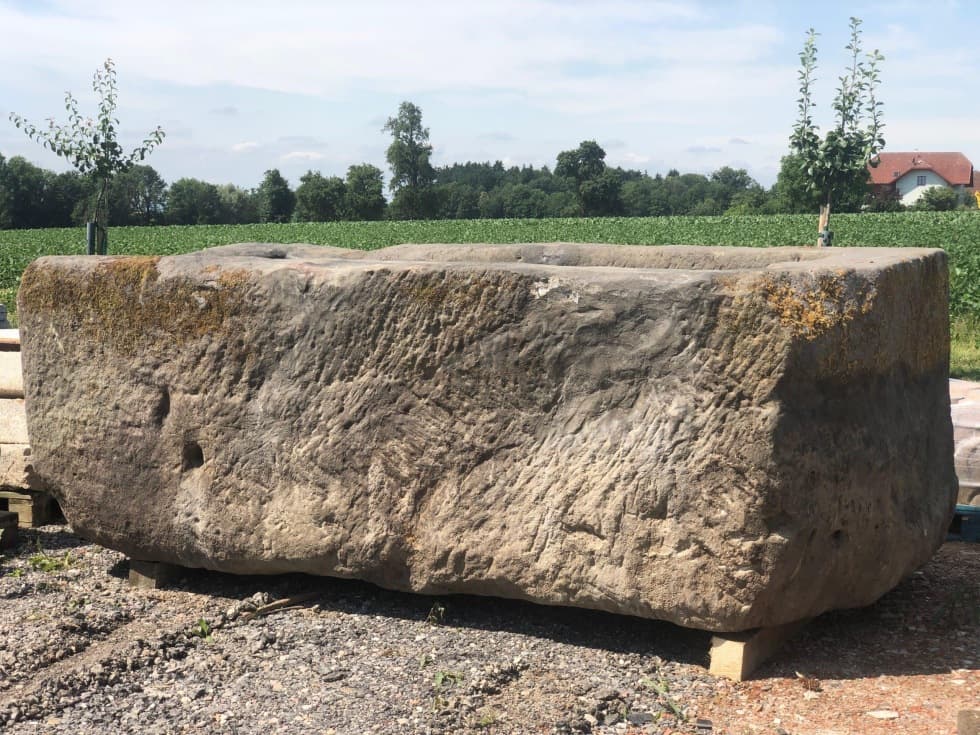 A LITTLE BIT ABOUT trougs and sinks
Stone fountains, sinks and troughs have accompanied humanity for thousands of years. They have been and are made from a wide range of materials. Stonemasons and farmers mainly used stone from the surrounding areas. It was painstakingly manually extracted from the rock and then shaped into its desired form using a hammer and chisel. Blacksmiths sharpened and tempered tools. Only in the past century could their work be somewhat facilitated with the help of electricity, hard alloys, compressed air, and diamond tools. Nevertheless, a stone fountain remains a product of the highest craftsmanship and an exceptionally beautiful piece of furniture and utility for every owner.
Remember the beautiful village stones in the center of markets, the fountains and troughs in the castle gardens, or the stone troughs with a beautiful dress (trimming) in the monastery courtyard. A large number of spas and healing baths have an old fountain in their center from which healing water flows with a quiet murmuring.
The production of troughs from natural stone not only provided stonemasons and farmers from poor areas with a useful commodity in past centuries. They made a modest living from their production and sale. Pebbles, stones, herb and storage containers were made according to the customer's requirements using the simplest means, alongside agricultural work, and then sold or exchanged. Even an old well revealed something about the status and wealth of its owner. Given the weeks or even months of work, it was an expensive purchase but highly valuable. That hasn't changed to this day. A good old garden fountain made of natural stone is a lifelong purchase for future generations as well.
NENAŠLI JSTE TO, CO JSTE HLEDALI? NEJSTE SI ÚPLNĚ JISTÍ TÍM, CO BY TO MĚLO BÝT? NAPIŠTE NÁM. RÁDI VYSLECHNEME VAŠI PŘEDSTAVU A POŽADAVKY A SPOLEČNĚ NALEZNEME CO NEJLEPŠÍ REŠENÍ.