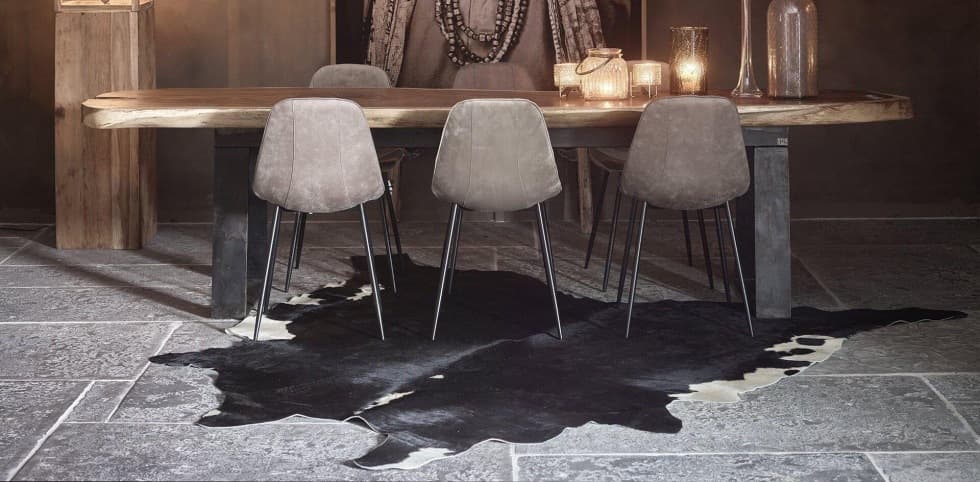 We are pleased to introduce you to the luxury products of CASTLE STONES (castle stones). Developed by Maurits Simonette, Castle Stones are handmade replicas of the original antique marble and limestone slabs that come from historic houses, castles and churches.
Castle Stones are inspired by the Renaissance, old ruins and historic buildings.
All products are handmade and pressed in an innovative way using, among other things, marble powder, high-quality plastic-treated cement and coloured pigments.
Castle Stones are very lightweight. The thickness varies between 0.6 and 0.8 cm, with the exception of French bricks 0.6 to 1.6 cm and Versailles up to 1.2 cm.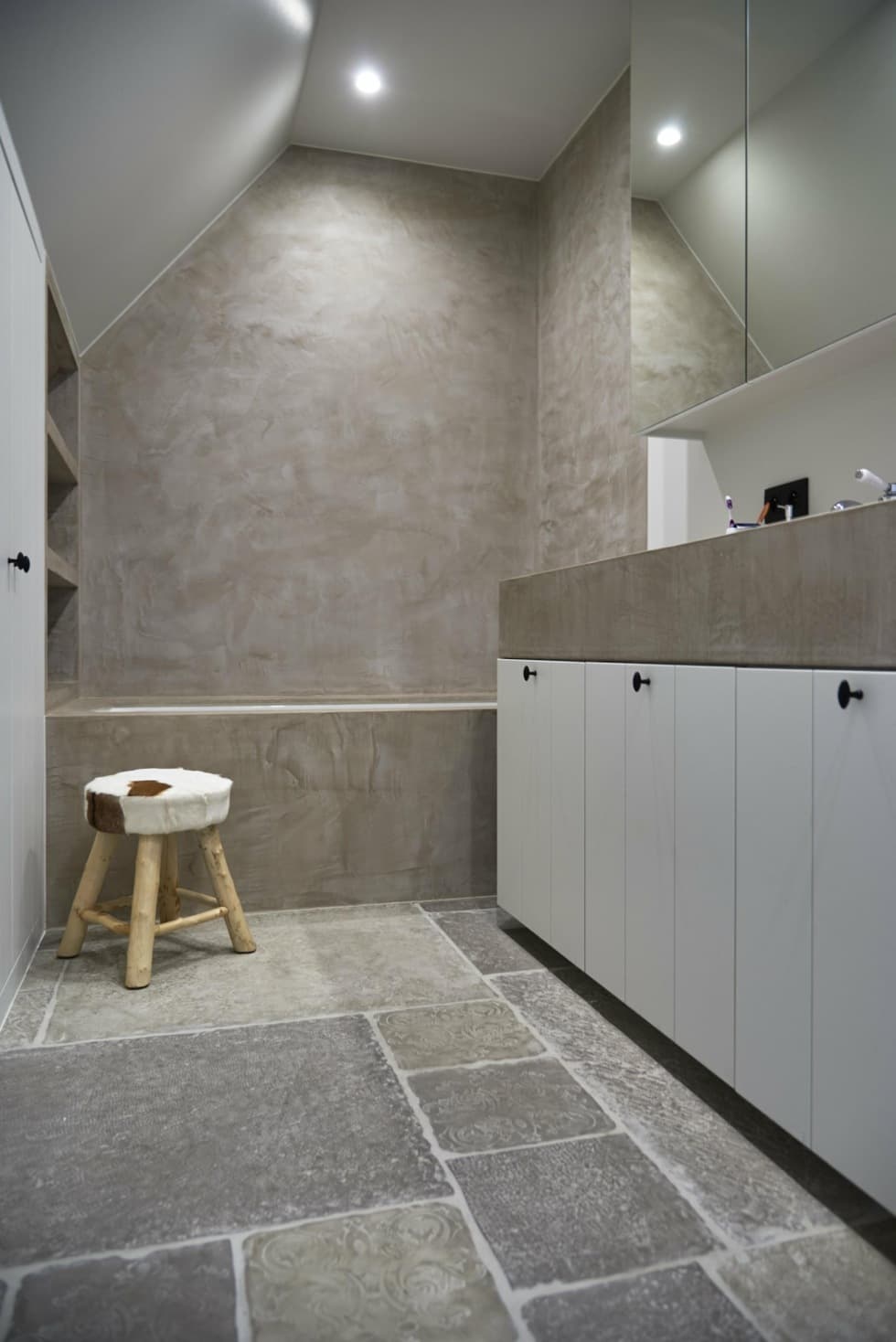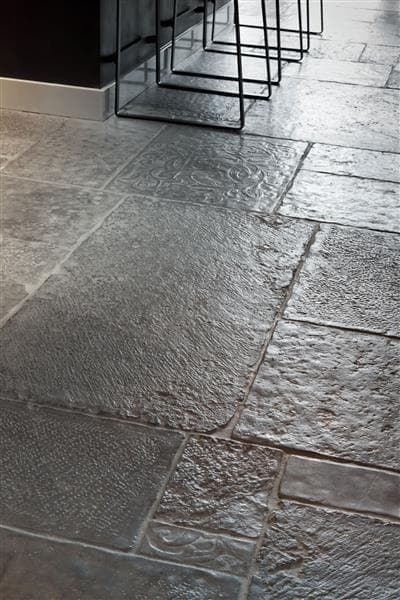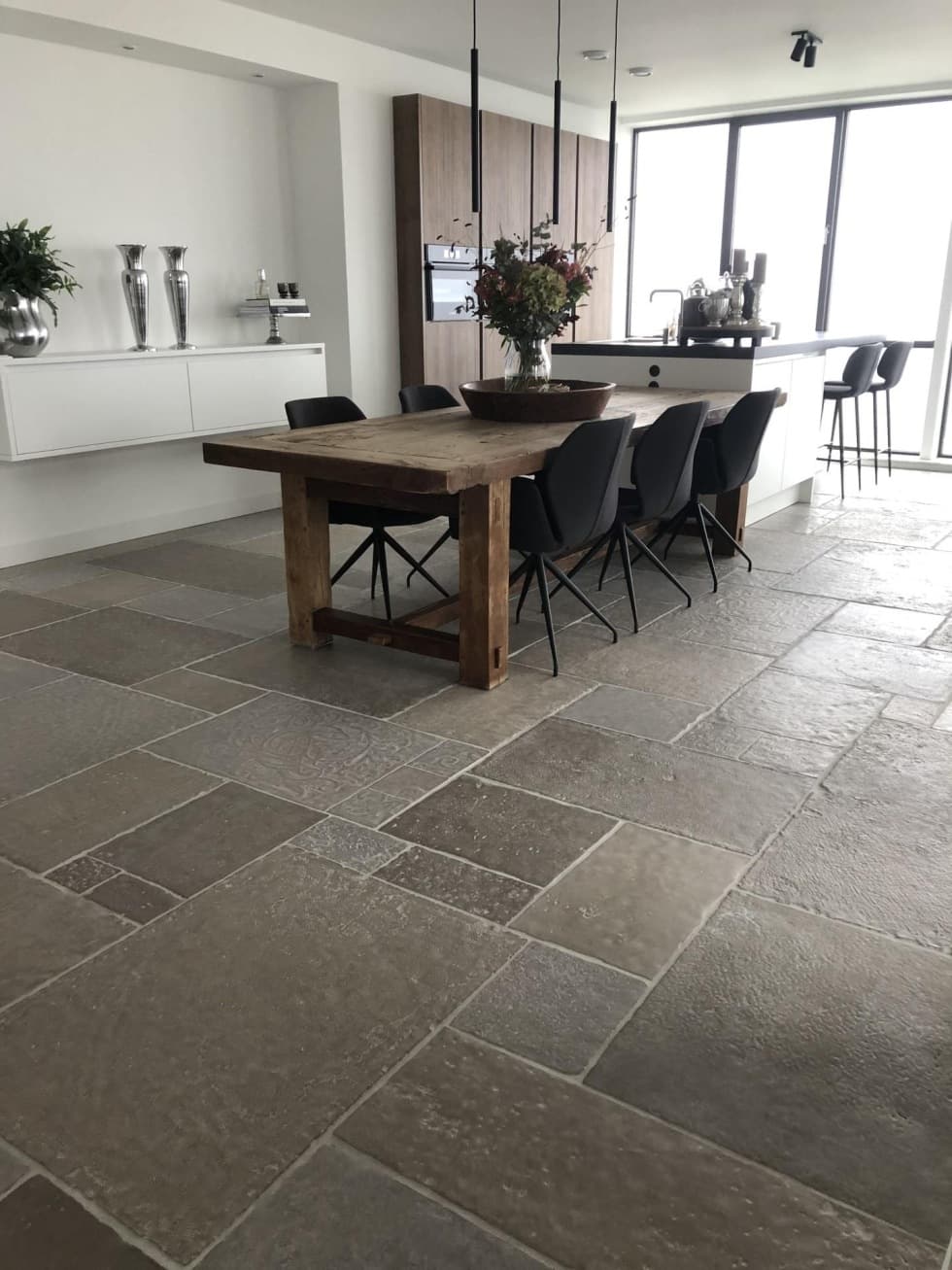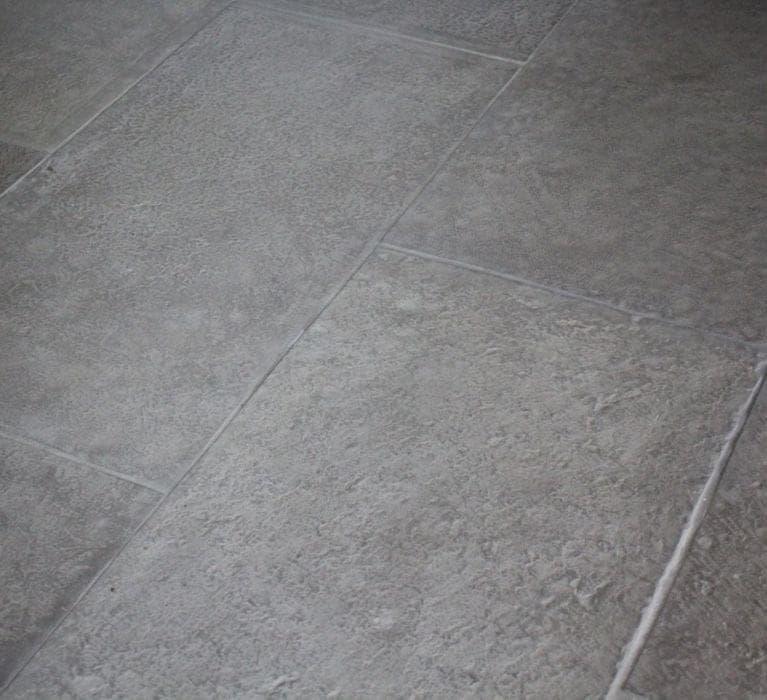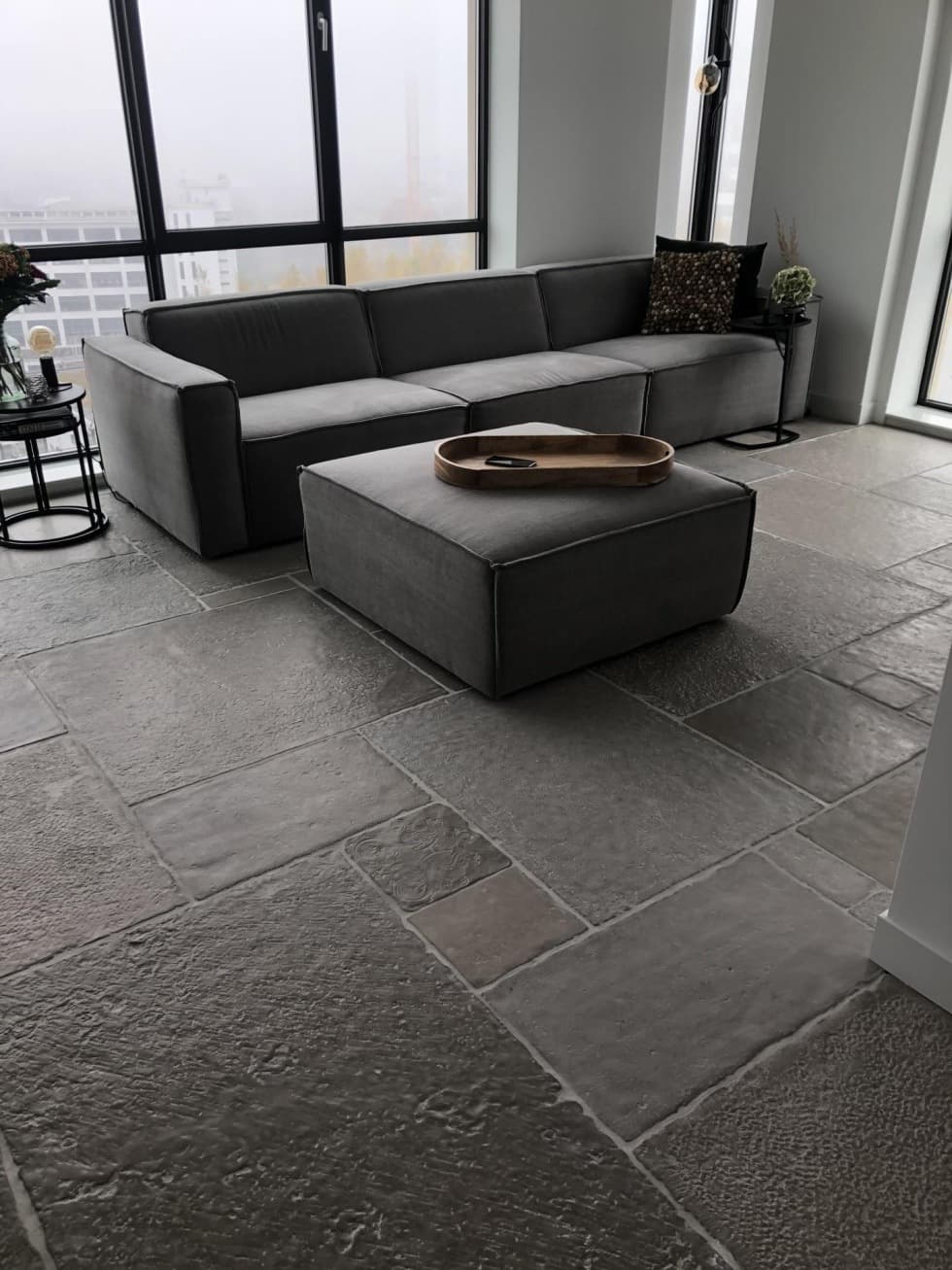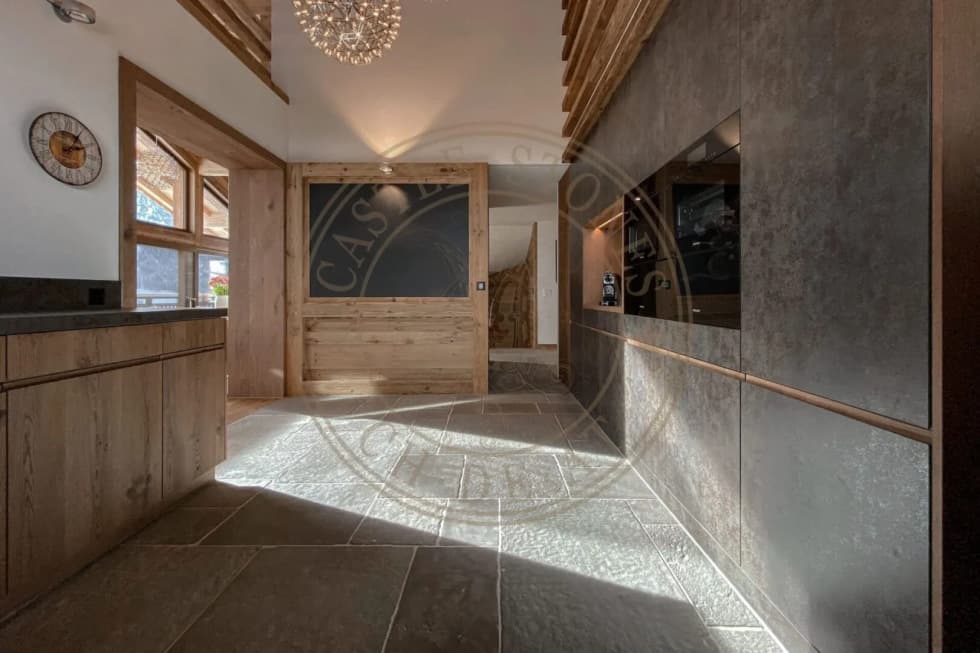 The DALLEN COLLECTION is a stone collection with a robust and authentic character, laid in a wild weave. The collection of tiles is constantly being expanded. The Dallen paving stones, sourced from monumental buildings, monasteries and churches, originate from French Burgundy.
FEATURES:
Rough, lively look
Large selection and variety of textures, pointed (rough), blunted (fine) and with a smooth surface
Edges left natural or chiseled
The DALLEN COLLECTION includes more than 130 different models in more than 100 different board formats
Tile thickness ranges from 0.6 to 0.8 cm
Formats from 30 x 30 cm to 90 x 130 cm
COLLECTION LOFT consists mainly of larger stones. They are hand-fired and hammered, giving them a smooth but aged look. The stones are usually laid in random connections, which requires the production of flush pieces. These have to be cut to match the floor and therefore vary in size. This gives the floor its own unique look and ensures.
features:
Produced in more than 15 different models in 4 formats
Formats 91 x 91 cm & 123 x 59 / 78 and 90 cm
Thickness between 0.6 and 0.8 cm
Regular surface texture
Simple, calm and balanced
Slabs with partially damaged edges
Natural and worn edges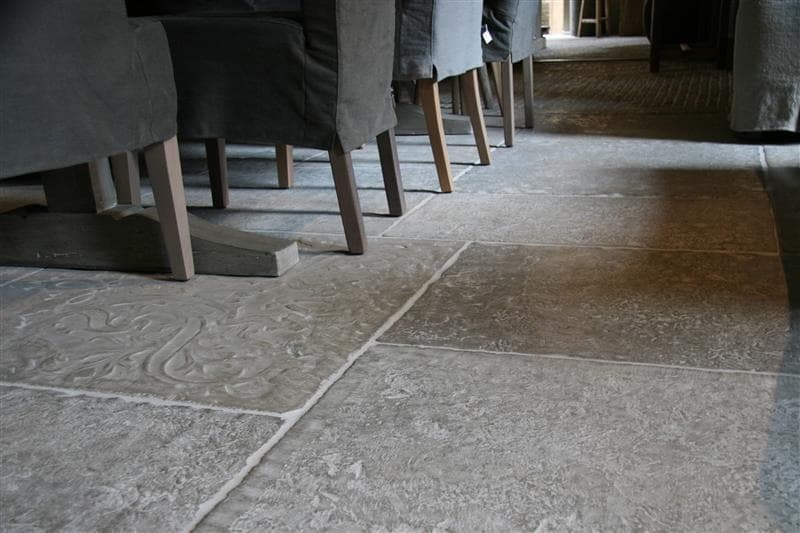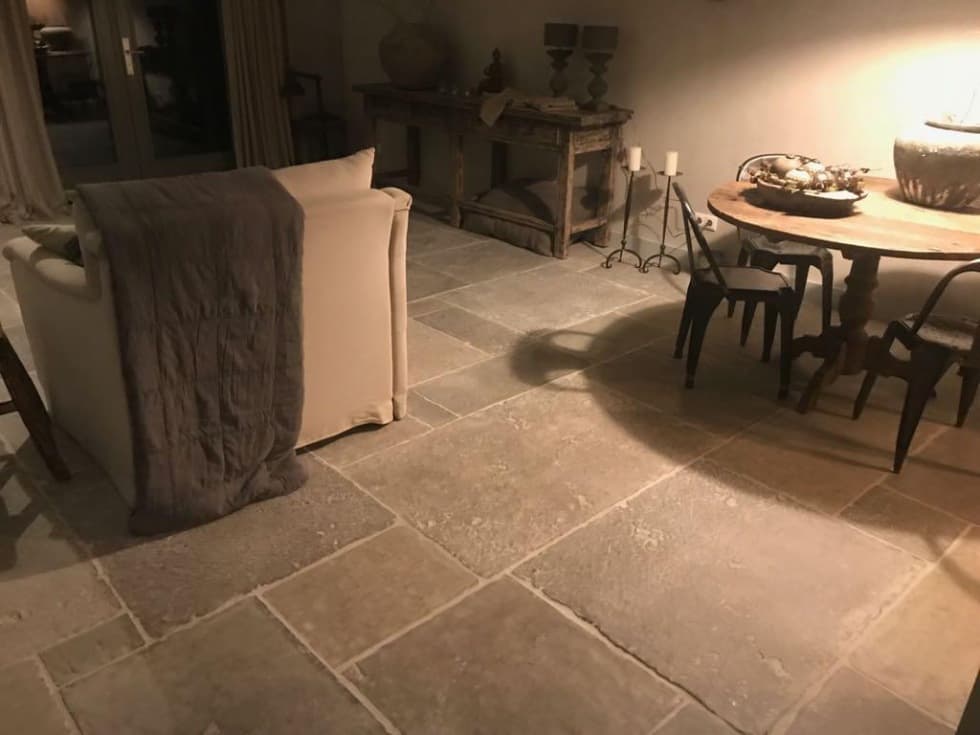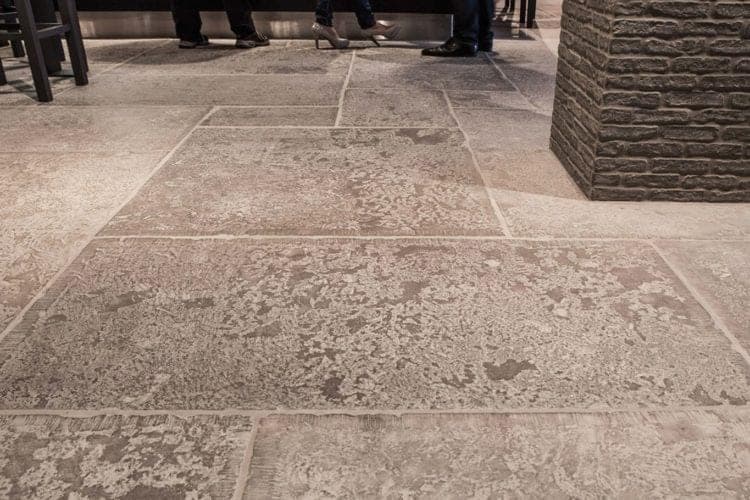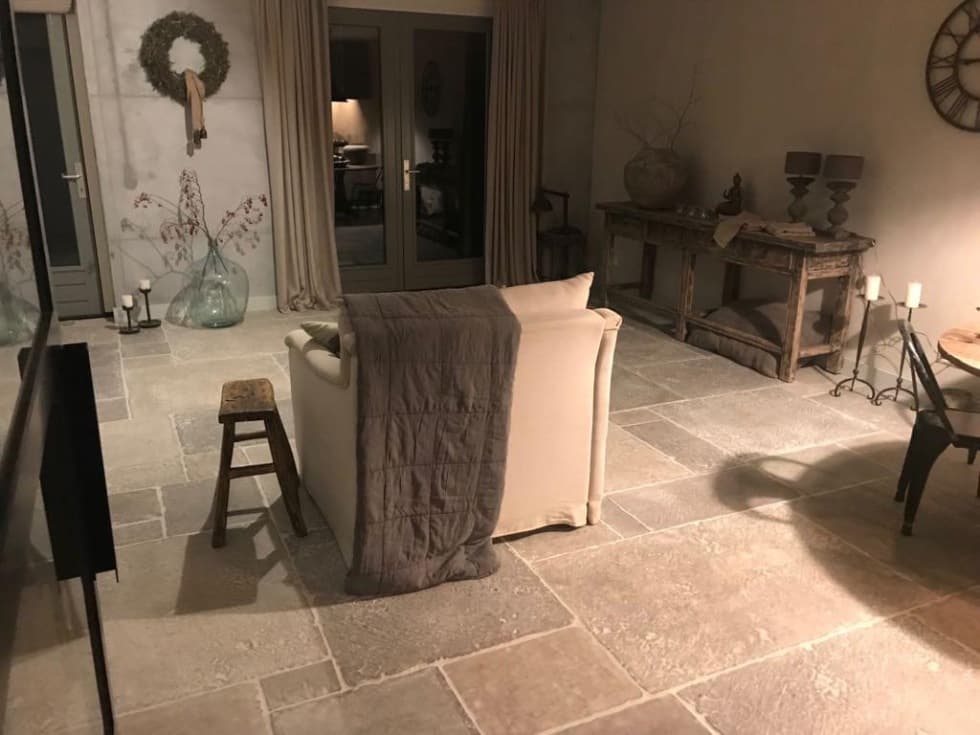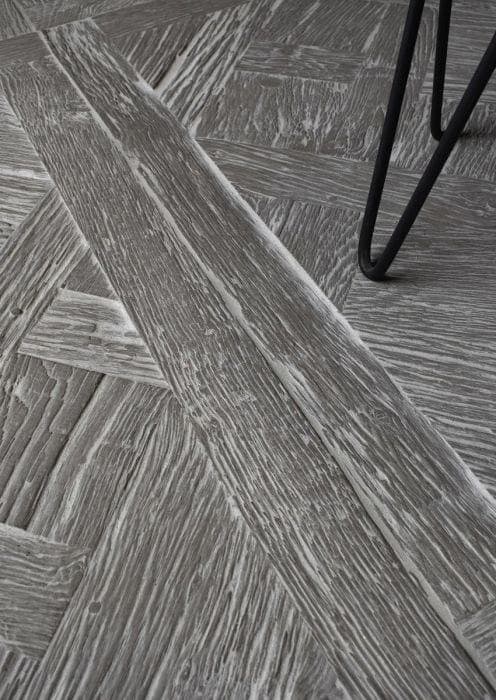 VERSAILLES COLLECTION is named after the famous Palace of Versailles in France. These (original) wooden floors were introduced in 1684 and specially designed for Louis the Great. The use of these floor patterns really caught on afterwards and were used in many palaces and estates. Versailles is timeless and exudes the feel of old parquet. This flooring can be considered a modern classic as it brings depth and vibrancy to a room.
features:
Irregular wood structure
VERSAILLES RUSTICO COLLECTION - rough moulding with 12 different models
Tile thickness ranges from 1.0 to 1.2 cm
Uniform format 94 x 94 cm
The OAK BRICKS COLLECTION is timeless and exudes the atmosphere of an old parquet floor. This floor, laid in a herringbone pattern, brings depth and vibrancy to the room. Combined with the modern engineering and ease of use of Castle Stones, this floor can be described as a modern classic. This collection consists of 240 different patterns in a standard format.
features:
Irregular wood structure
The OAK BRICKS COLLECTION includes more than 240 different models
Tile thickness ranges from 0.6 to 0.8 cm
Uniform format 5 x 19 cm