OUR GRANITE TILES
THE SCARCITY OF CERTAIN ANCIENT STONE FLOORS AND THEIR PRICE LED US TO LAUNCH OUR OWN COLLECTION OF NEWLY QUARRIED NATURAL STONE FLOORS, RESPECTING AS CLOSELY AS POSSIBLE ITS CHARACTERISTICS, PROPERTIES AND PATINA OF THE OLD STONE PAVING. TO OFFER YOU THE SAME AUTHENTICITY AND CHARM THAT AN ANTIQUE STONE FLOOR CAN BRING, WE HAVE OBSERVED THE NATURAL AGING OF EACH MATERIAL TO LET IT REPRODUCE IT AS FAITHFULLY AS POSSIBLE. THANKS TO HAND FINISHES THAT MIMIC THE WORK OF TIME AND NATURE, WE ARE ABLE TO OFFER YOU A RE-CREATION OF NATURAL STONE FLOORS WITH AS MUCH PURITY AS IF THEY WERE MADE FROM OLD STONES, AT MUCH MORE AFFORDABLE PRICES.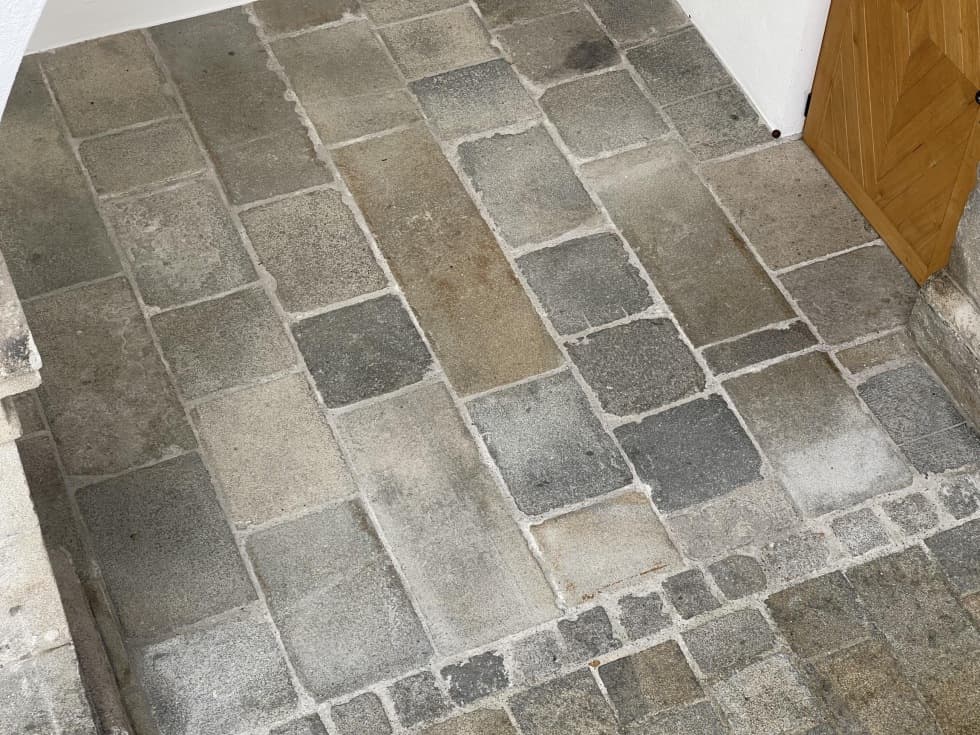 old granit tiles
Old tiles from towns, old estates or even factories are unique originals that are often used and preferred in the reconstruction of historic buildings where replicas cannot or will not be used.
The photo is an illustration from one of our realizations. Please contact us with any enquiries about the types of old tiles and their current stock condition.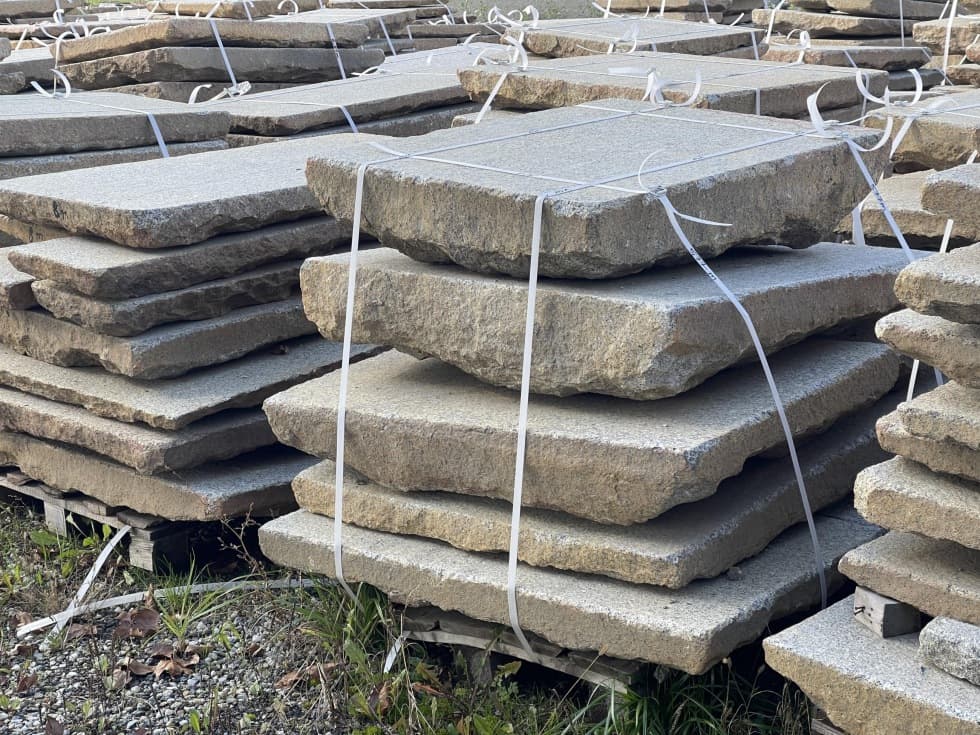 tiles histora
The Historia pavement imitates the old stone pavement as closely as possible. The creation and final appearance of this pavement is made by laborious handwork, but the result is a perfect imitation.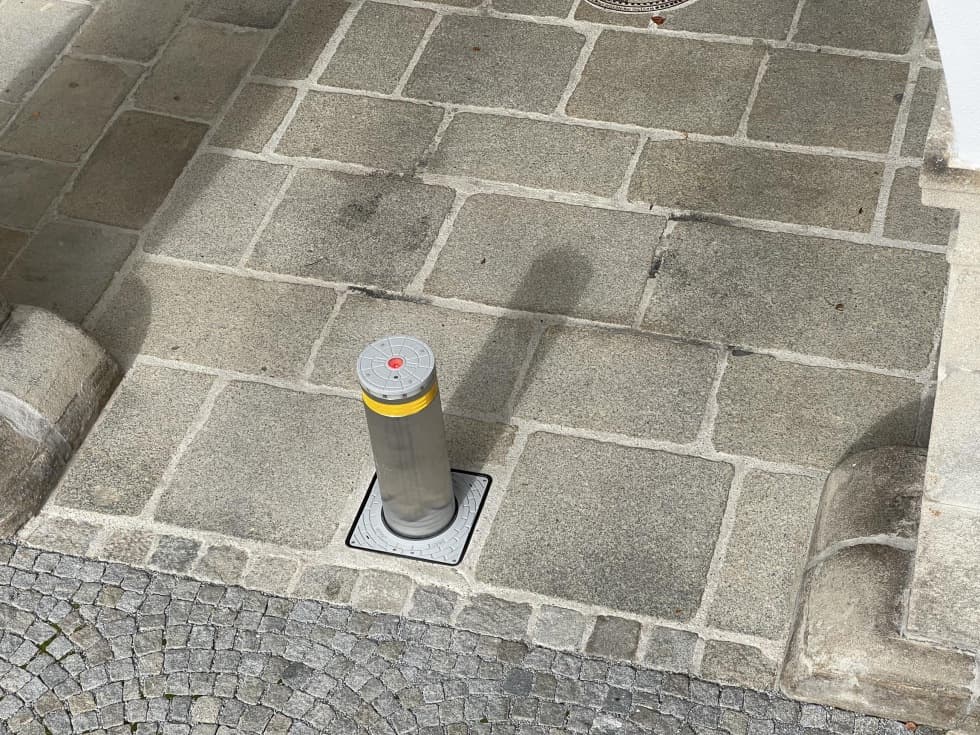 tiles antico
The Antico paving, thanks to its rounded edges, very faithfully imitates old town or castle paving.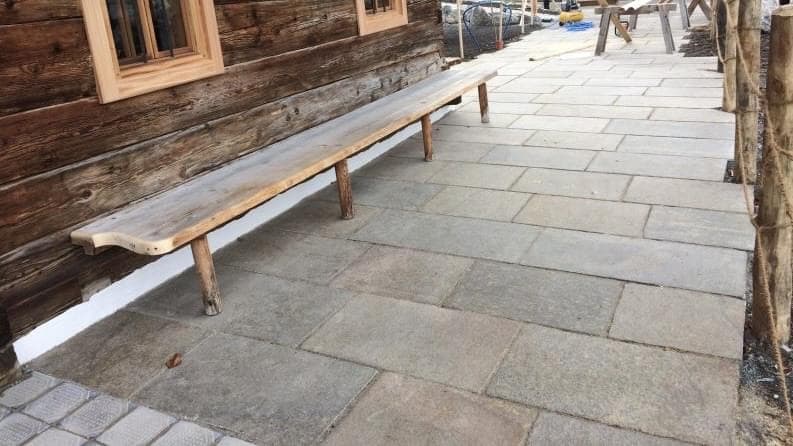 ANTIQUE TILES WITH A SMOOTH SURFACE
The Antik pavement with a smooth surface was inspired by Western countries, where it was customary to lay pavement from several quarries in towns or farmhouses. Our pavement is composed of three quarries and therefore has three complementary shades. The pavement has a worn surface and hand-cut edges.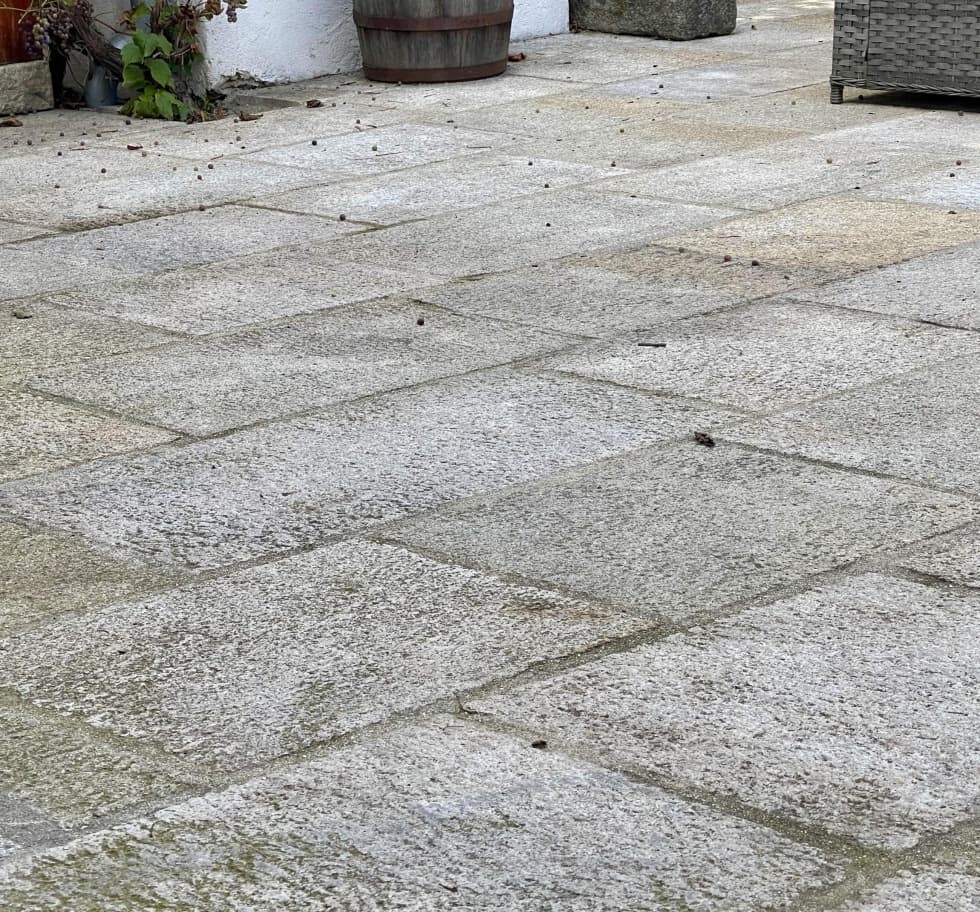 ANTIQUE TILES WITH A ROUGH SURFACE
The Antik pavement with a rough surface was inspired by the pavement of the old farmhouses, where the pavement was not as smooth and worn as in the cities. The original workmanship was visible on these pavements, so we kept the rough surface. The edges of this pavement are hand-broken.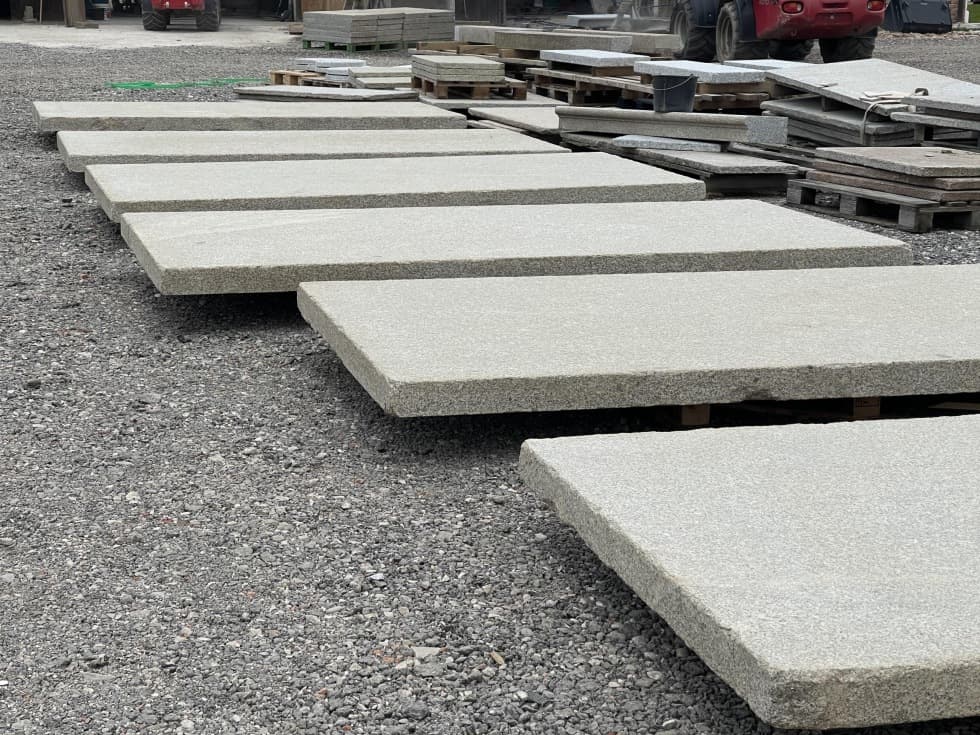 LARGE FORMAT TILES ANTICO
Large format granite tiles with patina. Weight of one pavement approx. 1500 kg.
Thickness: 10 cm and more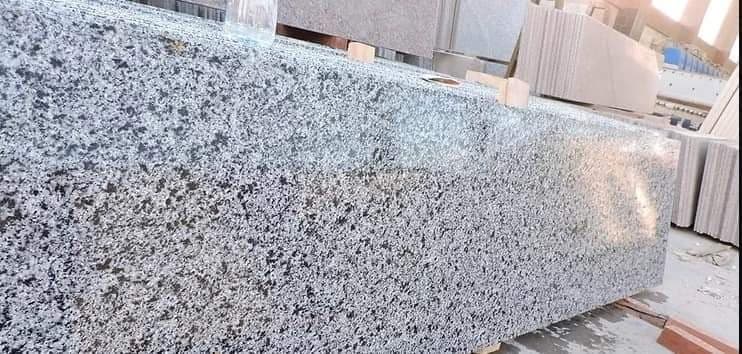 ... AND OTHER

We also diponujeme more ordinary stone paving. If you have not found what you were looking for, please do not hesitate to contact us. We are able to provide bespoke paving.